1 year ago
Orange Cardamom Cookies
I love these cookies! They are so light and buttery. The warm flavor and delicate texture are made for each other. I particularly like that these are not overly sweet.
I followed the recipe exactly and didn't run into any problems. They'd probably be excellent with other citrus zest/spice combos (lemon and ginger maybe?) as well.
Thanks for the great recipe!
blog comments powered by

Disqus
2 years ago
Perfect for Tea Time - Assignment 3
I have never made scones before and I was really impressed with this recipe since I already had all of the ingredients lying around my kitchen. Not only did the maple smell amazing baking, it tasted just as good.I followed the advice to add a very heaped tablespoon of the baking powder and I used buttermilk. I do not have a biscuit cutter so I used a circle shaped cookie cutter to shape my scones.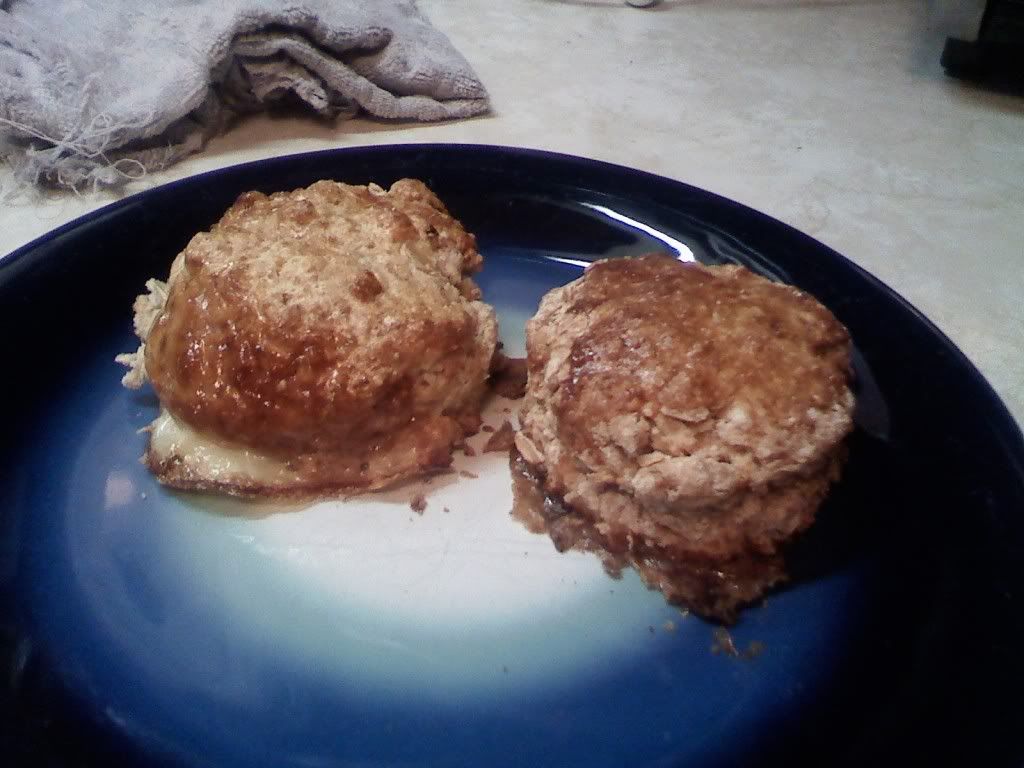 The scones came out great and went perfect with a cup of tea. (As you can see in the picture I spilled a bit too much egg on one of the scones) I would make these again if I was having people over and would serve it with tea and other finger snacks.
-Katie.
blog comments powered by

Disqus
2 years ago
First Time Not a Charm: Assignment 3
I just joined Baking Club and was delighted to determine that I had all of the ingredients for these scones already in my kitchen.  Since I have never made scones before (I'm more a cookie, quickbread, and occasional cake baker), I was excited to try them.
I pretty much followed the recipe as written, using the old-fashioned oats.  I did not have a biscuit cutter but since my 1/4 cup measure was about the right size,  I used that.
Overall, I'd say the scones were okay.  They were a bit dry, and, while my husband would point out that scones typically are, I think mine were a bit too much so for my taste.  It may be due my caution in making sure the dough was "not sticky."  The scones crumble very easily.  However, all is not lost; they were improved by a little butter spread on them!
I'm not sure whether I'll make them again or not.  If I do, I'd add a little more milk to make the dough a little wetter than it was this time.
blog comments powered by

Disqus
2 years ago
Two Sisters in the Kitchen: Assignment 2
I printed off this recipe to make and my sister stopped by my place, saw it, and insisted we had to make it together. My sister is just learning how to cook and it was such a simple recipe for her. We did not make any changes to the recipe. It came out so good, I will make it again soon. My fiance is so impressed he wants me to start making it as snacks for him.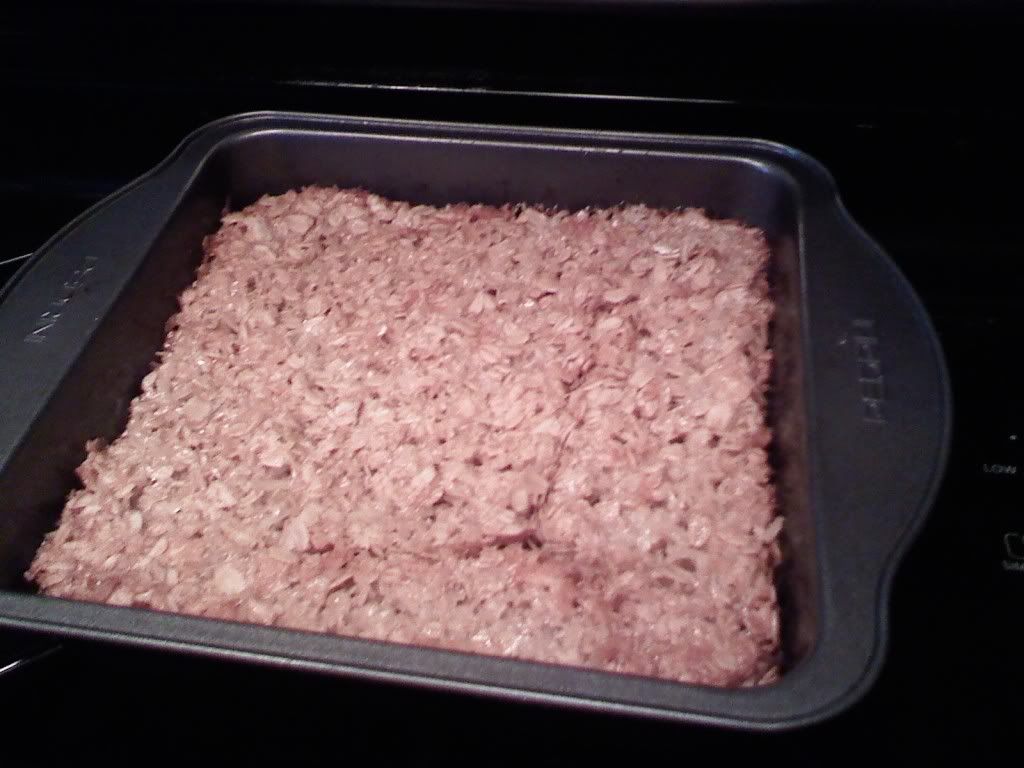 The only mistake we made was only waiting 1 hour before eating the cookie bars. We just couldn't resist. This caused them to fall apart. The next day what was left stayed together perfectly fine, so I would recommend letting it sit like the directions said to.
—Two Sisters
blog comments powered by

Disqus
2 years ago
(Cookies from Cakelin)
Though I'm posting right before the deadline, I actually made Assignment 1 quite a while ago, and looking at these pictures is making me want to make the cookies again! These were delicious.
If I make them again, though, I might follow the lead of the poster before me and not bother with shaping the hearts. I generally love Martha's cookie recipes but all the ones I've made seem to have one extra, labor-intensive step that must be done to every individual cookie — pressing heart shapes, sticking on individual almond slices, inserting peanut butter into the middle (well worth it)…
Like the others who made this, I used all-natural peanut butter with no added sugar. I think that with typical peanut butter, these might have been overwhelmingly sweet. As it is, the sweet jam (I used Bonne Maman raspberry preserves) complements the simplicity of the cookie.
Had I not happened to be running low on peanut butter, I wouldn't have had to purchase anything to make these, so they're a welcome addition to the "pantry baking" list.
Looking forward to the next assignment!
Love,
Cakelin
Photos by Bryan McKay
blog comments powered by

Disqus
2 years ago
Two Birds
Sunday was gross and rainy, and since I had to bake for my Eat Up buddy, I took to the kitchen! We are huge fans of peanut butter in my house, so I was excited to try the recipe.
I used "natural" peanut butter, and the dough was fairly pliant; however, I found that they did get pretty crumbly when they came out of the oven for the first time. Also, I've learned that my oven bakes a little hot, so I had to pull them out a little early.
I clearly lack Martha's touch when it comes to the details- I lost patience with the heart formations and made large jam circles, kind of like a linzer tart.
Despite the imperfections, I would definitely make this recipe again! Perfect with a glass of milk.
blog comments powered by

Disqus
Random Daze theme by
Polaraul